Photo by: Angela Service
September has hit and it's beginning to feel like fall again in Vancouver USA. Apple-themed activities and pumpkin-inspired events scatter the calendar before the turkeys and Douglas firs take over.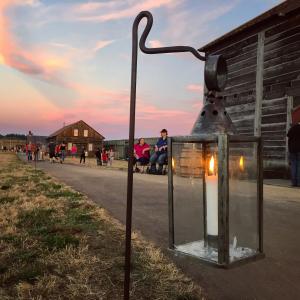 An annual favorite, Campfires and Candlelight starts off a series of events for the Fort Vancouver National Historic Site. Following the flame-fueled September 8 event, lantern tours of the Fort and Vancouver Barracks continue until the new year. Extra bonus: All National Parks and Forests are free on September 22 in honor of National Public Lands Day, which happens to be the first official day of fall.
Continue the season of learning with the Fourth Plain Multicultural Festival in September and the Native American Indian Heritage Festival in November. Kids can channel their inner paleontologist at Jurassic Quest held in the Clark County Event Center in October. Veterans Day activities include an annual parade (held on Saturday) and free admission to State Parks.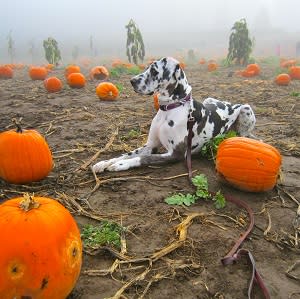 Embrace all that is quintessential October with events like Apple Cider Pressing at the Cedar Creek Grist Mill, Pumpkin Lane at Pomeroy Farm, and the Headless Horseman ride on the Chelatchie Prairie Railroad. (For more spooky events, check out this blog post.) In the spirit of eating, English Estate Winery hosts its annual Chili Cook-Off in mid-October and the entire month is dedicated to Vancouver's dining extravaganza, Dine the Couve. Try a variety of cuisines with special 3 for $23 menus offered by more than 30 restaurants across the city.
Groove to the blues at the Ridgefield National Wildlife Refuge's annual BirdFest and Bluegrass celebration. For some classical tunes, check out the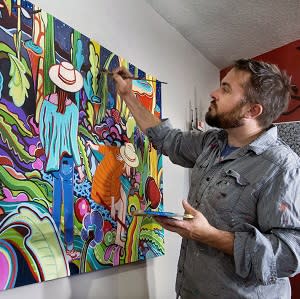 Vancouver Symphony Orchestra's two concert series'. The Clark County Open Studios Tour gives people the chance to meet artists in their own space and buy specially created pieces. Magenta Theater finishes out the year with a Sherlock Holmes mystery "Baskerville" and the unconventional fairytale "Once Upon a Palace Purple." For the first time, World of Dance makes a tour stop at ilani Casino Resort.
For holiday events, see our Holiday Preview blog post, which will be updated as more details are released.