Vancouver USA's New Waterfront
Welcome to the Pacific Northwest's newest destination for groups seeking unbeatable waterfront views to pair with their meetings!
Located on the north shore of the Columbia River just 10 minutes from Portland, Vancouver USA and PDX is as easy to find as it is to explore. The new $1.5 billion waterfront development includes the striking Grant Street Pier, renowned restaurants, and a 7-acre waterfront park. Two new branded hotels are currently in the works, and a public market place is slated for the future at Terminal 1.
Within a short walking or cycling distance from the waterfront, the Vancouver Convention Center offers 30,000 square feet of meeting space in the heart of Downtown Vancouver. Pre- or post-event, meeting attendees will discover a variety of the vintage shops, beloved bakeries, and lively breweries. Venture a little further out around the region for hiking in the Columbia River Gorge or kayaking at nearby lakes and rivers.
Plan Your Meeting
Vancouver USA's central location on the Columbia River makes it the perfect home base for meetings and groups of all size. Explore local accommodations from unique lodges and park-side hotels to riverfront rooms and urban suites―we have it all!
And, no matter your size of group, our team is prepared to help with site tours and destination services. Meeting planners continue to be impressed with Vancouver's vibrancy, natural beauty, and diverse districts.
Contact our team to schedule a site visit and learn more about the new offerings in Vancouver USA.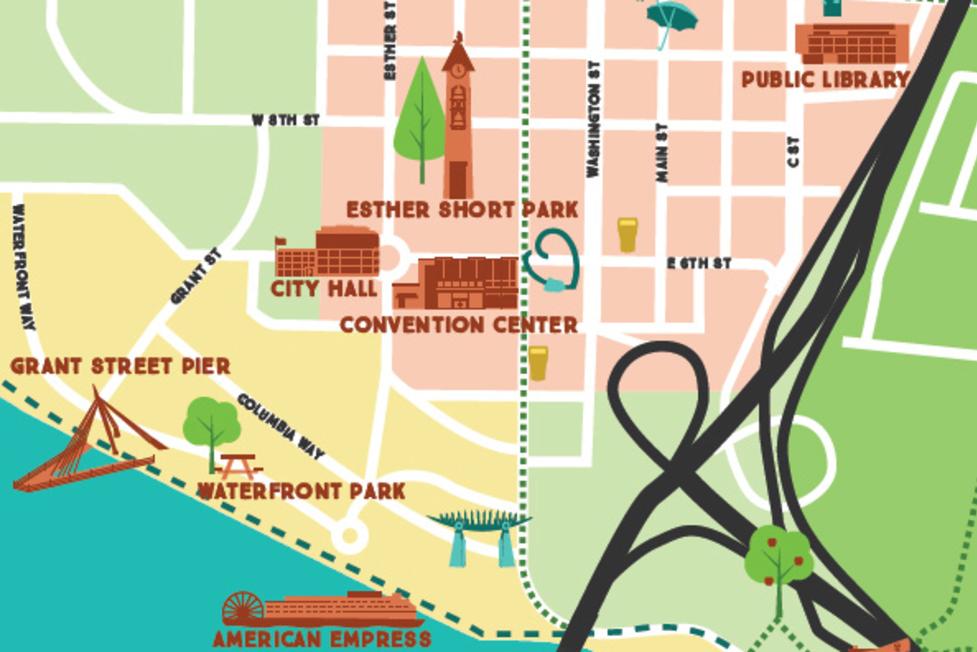 Guide yourself around downtown's top sights with the Vancouver USA Walking Map.