COVID-19 (coronavirus) Information
Visit Vancouver USA is closely monitoring developing information about COVID-19 (Coronavirus) and evolving re-opening plans. While we strive to update this page, we encourage you to check with individual parks, businesses, and facilities before departing. As of July 7, face coverings are required in all indoor spaces except by medical exemption or for children under two. Businesses must require customers to wear masks.
A free, no-barrier COVID-19 testing site opens January 12 at 5403 E Mill Plain Blvd. in Vancouver. Testing is recommended for people ages 4 and older who are experiencing COVID-19 symptoms or who have been exposed to someone who has tested positive for COVID-19.
Health and safety for our visitors and residents are our top priority, and we will follow guidance from local, state, and national health officials. As we adapt our messaging and programs of work, we will continue to focus on support for local businesses, sustainable tourism to our natural places, and connecting visitors to authentic experiences. See below for a list of resources, updates, and known event changes. Please be aware that the situation with this virus and reopening continues to evolve rapidly.
Updated: April 12, 2021
What's Open? 
Vancouver USA is in Phase 3 of the Healthy Washington re-opening plan. Here's an updated list of what's open and what's not. Bookmark this page and keep checking back for the latest updates.
Eating & Drinking Establishments: OPEN
Restaurants, coffee shops, and breweries & wineries that serve food are able to offer indoor seating at 50% capacity with tables of 10 people maximum (no household restrictions). Establishments must stop serving alcohol at midnight. No bar seating is permitted. Customers must wear a face covering when not actively eating or drinking.
Bike and scooter rentals: OPEN
Please remember to keep your physical distance and wear a face covering if you are unable to maintain 6' apart.
Clark County Historical Museum: CLOSED
The museum is temporarily closed at this time with plans to reopen on April 15. Check out their Facebook page and calendar for a list of virtual walking tours and other online events, and find retired exhibits outside in front of the museum.
Fort Vancouver National Historic Site (OPEN) & Pearson Air Museum (CLOSED)
The ​Visitor Center and reconstructed Fort Vancouver have re-opened Tues-Sat 9 am to 4 pm at 25% capacity. The Pearson Air Museum remains closed until May 2021 for exhibit installation. Park grounds, trails, and parking lots will remain accessible from dawn to dusk.
Retail stores: OPEN
Masks must be worn at all times. Physical distance must be maintained and stores are allowed 50% indoor guest capacity.
Kiggins Theatre: OPEN
The historic Kiggins Theatre on Main Street is showing limited films on the big screen for indoor movies at 50% capacity. They are continuing to offer multiple options in their virtual screening room and to-go concessions for viewing at home.
Bowling centers: OPEN
Bowling alleys are permitted to open at 50% capacity or 400 people (whichever is less).
Farmers Markets: OPEN
The downtown Vancouver Farmers Market is open on weekends for its 32nd season. Please wear a mask, practice social distancing, and leave your pets at home (except service animals). The East Vancouver market will return mid-June on Thursdays.
Washington State Parks: OPEN
Washington State Parks are open for camping and day use. Additionally, many roofed accommodations including cabins, yurts, and vacation houses are open for reservations. Most visitor centers remain closed.
City of Vancouver Parks: OPEN
Please note that playground equipment is not being sanitized. Youth programming has been significantly modified due to COVID-19. Picnic shelter reservations and use permits at Clark County parks will not be available through the end of 2021.
Hiking trails: OPEN
Mount St. Helens: PARTIALLY OPEN
Road access to the Johnston Ridge Observatory is closed due to winter road conditions, however many trails are open. Please check individual status before visiting.
Convention Center & Meeting Spaces: OPEN 
See more requirements below.
Related Blog Posts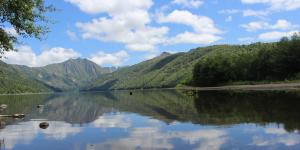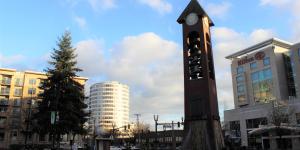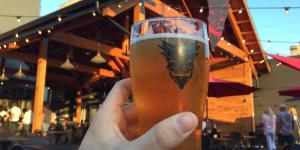 Restaurant Reboot
Thanks to the generosity of The Cowlitz Tribal Foundation and donors, the Northwest Wine & Food Society is ready to help the community by awarding grants worth up to $5,000 each to a total of 15 local restaurants in the Portland and Vancouver Metro area. The first round of five grants will be awarded by May 5, 2021.

Nominate your favorite neighborhood restaurant by...
1. Tagging them in the comments on @thenwfs Instagram account.
2. Write 1 - 2 sentences explaining why you believe they deserve this grant.
Resources
Washington State
Gov. Jay Inslee announced that "Healthy Washington: Roadmap to Recovery" will be transitioning from a regional approach to a county-by-county evaluation process. The governor also announced a new third phase of the Roadmap, that Clark County remains in after the April 12 evaluation (evaluations take place every three weeks on Mondays with any possible changes taking effect the following Friday).
In addition to being individually evaluated, large and small counties will have different sets of criteria.
For large counties to remain in Phase 3, defined as counties with more than 50,000 residents, they must keep a 14-day average of new COVID cases at or below 200 per 100,000 residents, and a seven-day average of new hospitalizations per 100,000 at five or fewer. If at any point the statewide ICU capacity reaches greater than 90%, all counties will move down one Phase. The Department of Health always maintains the ability to move a county forward or backward at their discretion.
See what is currently open and closed above; click here for more details.
Washington State Department of Health Coronavirus Page
Updates from the Governor 
City of Vancouver COVID-19 resources page
Clark County COVID-19 resources page
Event Cancellations
Due to public gathering restrictions and other health concerns, many events have been canceled or postponed in Clark County. Below is a non-exhaustive list of public-facing events that are no longer happening or have been moved to a different date.
June
June 3: Halsey at Sunlight Supply Amphitheater
July
July 4: Fireworks at the Fort
Meetings & Conventions
Convention centers and meeting spaces are permitted to operate for professional training and testing that cannot be conducted remotely, provided all requirements are met.
A few requirements to note:
Indoor capacity in each room or separate building is limited to 50% capacity (per fire marshal code) or 400 people, whichever is less, as long as six feet of physical distance can be maintained by all attendees and masks are worn.
Any food service provided to attendees shall be self‐contained, pre-plated, grab‐and‐go meals/snacks to limit contact.
At least one COVID-19 Program Supervisor shall be present during every event to ensure masking and social distancing practices are enforced and practices by all event attendees.