How do you take your drink of choice—do you hit the rocks, go for a highball, or swirl through a smoothly blended dream? Our advice: Let the skilled bartenders of the Couve decide for you. After taking a backseat to the area's burgeoning brew scene, a new class of dedicated mixologists have put Vancouver USA's cocktail scene into overdrive, infusing bars with fresh takes on old classics and a new round of playful concoctions.
On the Waterfront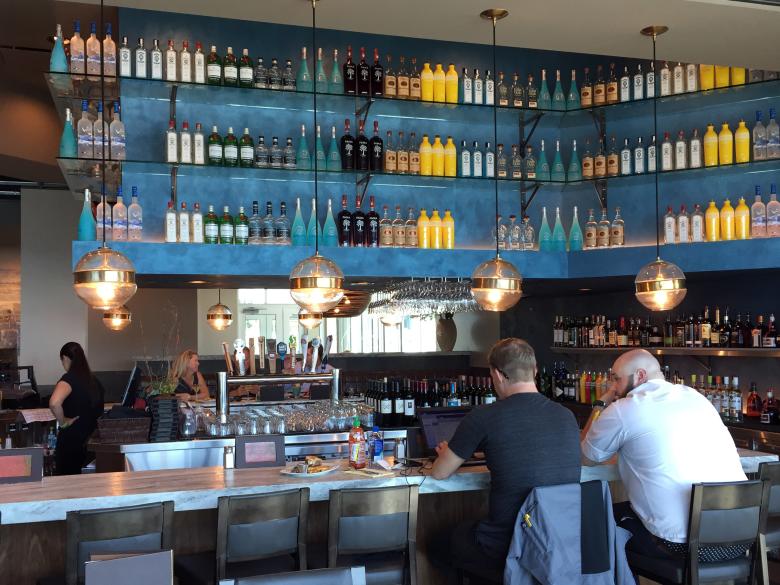 The best pairing for a first rate cocktail is a killer view. Fortunately for cocktail connoisseurs, WildFin American Grill and Twigs Bistro and Martini Bar have both at their waterfront digs.
If the name isn't a dead giveaway, the martini is the drink to order at Twigs. For a refreshing spin on the classic, try a Cucumber Crush made with Tito's, Hpnotiq, and muddled limes and cucumbers. During happy hour and late night, knock an extra two bucks off the price.
WildFin is known for sourcing Northwest spirits for their drinks, including Rose City vodka (Portland, OR), Heritage Elk Rider bourbon (Gig Harbor, WA), and Oola Waitsburg bourbon (Seattle, WA). Opt for a barrel-aged Manhattan or old fashioned to enjoy the oaky flavors of the region.
Downtown Drinks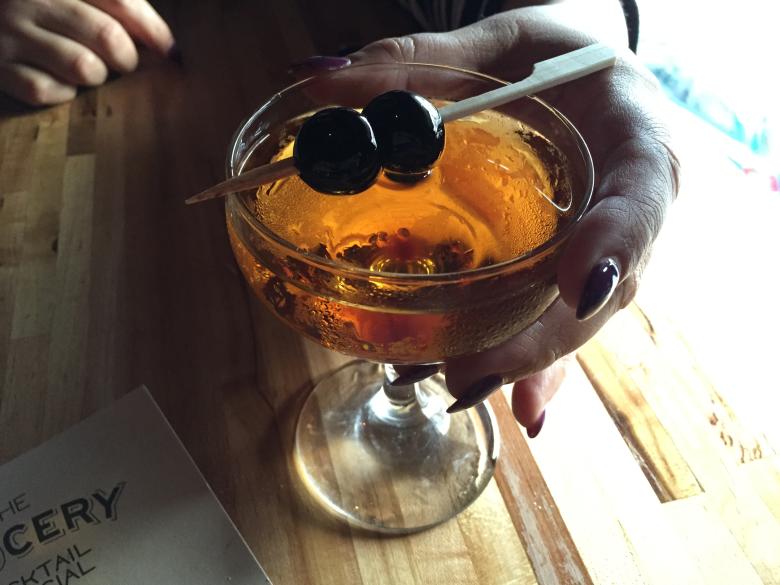 Amaro's Table pays due deference to its namesake, focusing on complex cocktails accentuated by unique Amaro varietals (Italian herbal liqueurs with a bittersweet taste). Drinks change with the season, and recent highlights include "Beam Me Up, Biscotti" (featuring black note Amaro and flavors of baked apples, marshmallows, and cinnamon) and "Here's Looking at You Kid" (a tropical infusion of ginger, turmeric, and licorice).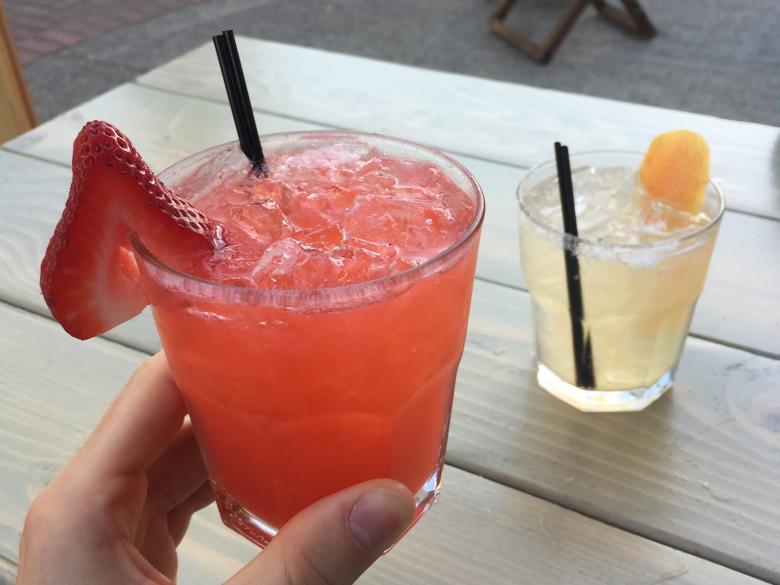 The Grocery Cocktail and Social continues to propel downtown's cocktail scene, and its best kept secret is the Washington Whisk(e)y Parlor. Tucked away upstairs, the parlor houses a collection of 50 Washington-crafted whiskeys and is only open on Fridays from 7 p.m. to close.
For a mezcal-fueled trip south of the border, hop over to Little Conejo to sample from a curated collection of rare Latin spirits. Belly up to the bar to try the daily special (the tamarind margarita and mezcal negroni are always welcome additions) and let your taste buds carry you to warmer climates.
Underground in Uptown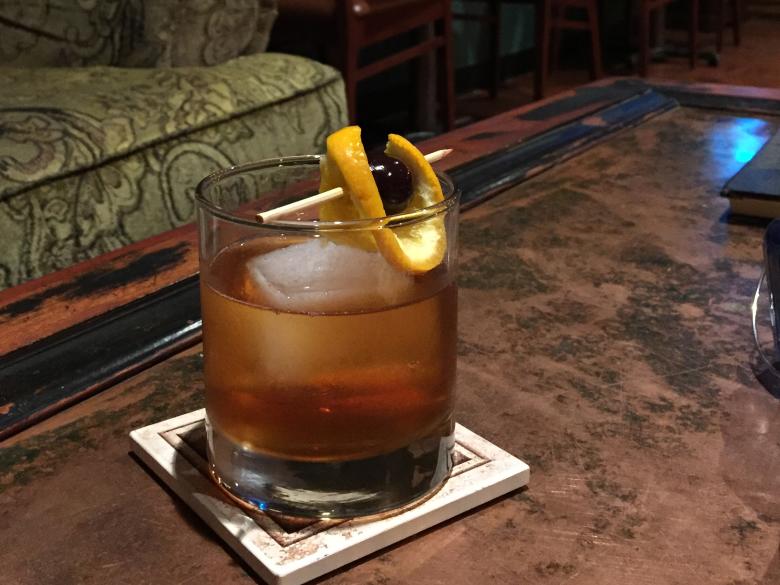 In Uptown Village, UnderBar finds inspiration in a subterranean speakeasy premise. Newcomers never fear—no code word is needed to descend the steps into the boozy basement. The 1920s influence is decidedly understated, with splashy concepts eschewed in favor of cozy living room vibes and a large wood bar stocked with cocktail classics. Order a Manhattan, grab a board game, and settle in.
Shanahan's Pub offers a similar concept to The Grocery's Washington Whisk(e)y Parlor (albeit more globally-minded)  at their next door annex dubbed The Infirmary. Choose from more than 150 labels of whiskey, scotch, and bourbon from Japan, Ireland, Canada, and beyond.
Neighborhood Favorites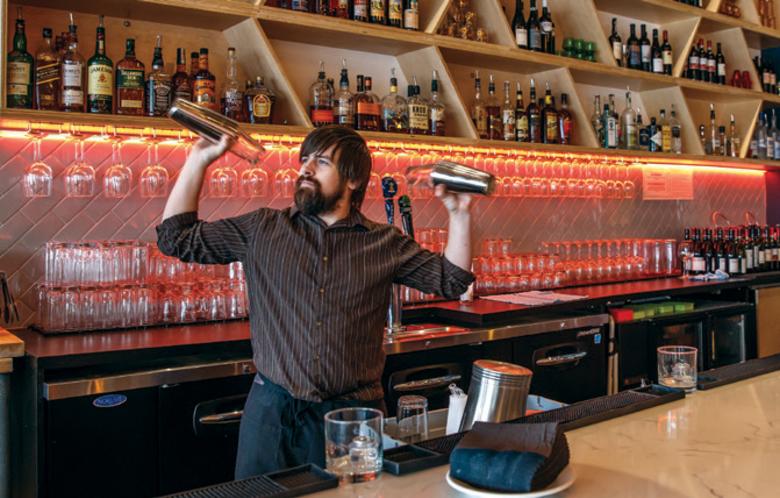 Rally Pizza boasts one of the most spirited cocktail games in town, frequently changing up their menu with playful specials and bright flavors to match their bold pies. Visit during happy hour for the $7 cocktail of the day. Next door, Smokehouse Provisions creates a mean and maple-y old fashioned that complements the smoky smells of barbecue wafting out of the kitchen.
The Hammond Kitchen and Craft Bar makes a visit out past the SE 192nd corridor completely worthwhile thanks to its cozy, industrial-chic vibes and refreshing, well-balanced drinks. Don't miss stalwarts like nearby Three-Sixty Kitchen and closer-in Lapellah, which continue to innovate their bar programs after paving the way nearly a decade ago for the Couve's current craft cocktail scene.