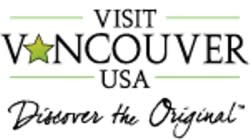 FOR IMMEDIATE RELEASE
November 26, 2012
For more information:
Tallie Mattson
Vancouver USA Regional Tourism Office
360-750-1553 Ext 19
marketingadmin@visitvancouverusa.com
The Vancouver USA Regional Tourism Office Adds Experienced Sales
Member to Convention Sales Team

Vancouver, Wash. - The Vancouver USA Regional Tourism Office announced today that Ronda Courtney has joined the sales team as a Convention Sales Manager. In her position, Courtney will be responsible for generating leads and bringing conferences, conventions, reunions and retreat business to Vancouver and Clark County. Her target markets will be military reunions, fraternal groups, faith-based organizations and special interest groups.
"We are pleased to add Ronda to our sales team," said Rosemary Cooke, Director of Sales for the Vancouver USA Regional Tourism Office. "Her background in event management makes her a great candidate for this position. With the addition of Ronda, we continue to strengthen our regional small meeting sales efforts."
Courtney previously managed the 72-acre Columbia County Event Complex in St. Helens, Ore., for eight years. Prior, she served as the executive director of South County Chamber of Commerce and owned RKC Events in Portland where she planned corporate and nonprofit events.
Courtney brings event planning, marketing, public relations and sales experience to her position with the tourism office team. She has a bachelor's degree in Speech Communication from Portland State University.
About Vancouver USA Regional Tourism Office
The Vancouver USA Regional Tourism Office, along with the Vancouver USA Regional Sports Commission, is an economic development organization responsible for competitively marketing Vancouver and the surrounding area as a destination for meetings, conventions, sports events, and group and leisure travelers. The organization's mission is to promote Vancouver and Clark County by increasing convention and visitor business. For more information call 360-750-1553, or visit www.VisitVancouverUSA.com.
###