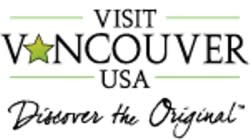 FOR IMMEDIATE RELEASE
September 7, 2012
For more information:
Jill Daniel
360-750-1553 Ext 18
jdaniel@visitvancouverusa.com
CLASSIC CARS MAKE THEIR WAY TO VANCOUVER USA IN 2013 FOR A FIRST-TIME EVENT
Street rods from 1983 and earlier will be showcased at the Clark County Event Center

VANCOUVER, Wash. - The National Street Rod Association (NSRA), in conjunction with the Clark County Event Center and the Vancouver USA Regional Tourism Office, recently signed an agreement to bring a new regional event to Clark County from June 28-30, 2013, with the event slated to return in 2014 and 2015 as well. The NSRA Northwest Street Rod Nationals plus will be open to car enthusiasts and collectors wishing to showcase their street rods, classics, customs, street machines, and muscle cars through 1983 as well as to those simply wishing to view them. The event will also feature commercial exhibits, an arts and crafts show, special vehicle displays, and a multi-thousand dollar Super Prize Program, where participants receive merchandise and cash prizes.
"This is going to be an incredible event for our community," said Kim Bennett, President and CEO of the Vancouver USA Regional Tourism Office. "The Clark County Event Center is an ideal setting for a regional street rod show such as this and the economic and community impact will be great for our region."
The current NRSA schedule features events in 11 cities throughout the country, with the nearest one being in Sacramento, Calif. The 43rd Annual Street Rod Nationals plus in early August drew over 11,000 classic cars to Louisville, Ky. The expansion of the NSRA schedule to include Northwest Street Rod Nationals plus came from the requests of members who own these types of vehicles and wanted to see an event brought to the Pacific Northwest.
"We knew we were in the running with several other facilities to host this event and are excited to have been selected as the new Pacific Northwest home," said Heidi O'Hara, Assistant Director of the Clark County Event Center. "We look forward to working with the NSRA team to make this one of Clark County's most anticipated annual events!"
The Clark County Event Center was selected based on NSRA guidelines. The grounds must be roomy, clean, and include buildings to house the commercial exhibitors as well as the arts and crafts fair. The city in which the event is held must also have the type of quality accommodations the NSRA participants have come to expect.
"Adding this event to the NSRA schedule has been a well thought out, carefully approached, multi-year search," said Mike Chrispyn, special event director for the NSRA. "The Clark County Event Center was visited several times by our staff to ensure that it meets the needs of the participants and the activity itself. We couldn't be happier to be bringing our newest event to Vancouver USA in for the next three years."
For more information about the NSRA and its events,
visit www.nsra-usa.com.
About Vancouver USA Regional Tourism Office
The Vancouver USA Regional Tourism Office, along with its subsidiary the Vancouver USA Regional Sports Commission, is an economic development organization responsible for competitively marketing Vancouver and the surrounding area as a destination for meetings, conventions, sports events, and group and leisure travelers. The organization's mission is to promote Vancouver and Clark County by increasing convention and visitor business. For more information call 877-600-0800, or visit
www.VisitVancouverUSA.com
.
###